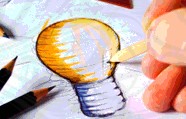 Creating attractive custom marketing design takes more than the ability to use computer software or draw a straight line.
Professional graphic design takes a creative eye trained by years of experience to help to provide the focus for a creative strategy.
Working together, we define your objectives, your challenges and your target market, to develop the best strategic approach to your visual identity, whether in print or online.
While a great design has to effectively communicate your brand identity visually, it also must be well organized, focused on the end-user and functional. Design solutions are created to work for you and for the person on the other end.
My roots are in print. I understand print design inside and out and for every imaginable shape and purpose. People may believe we are headed towards a paperless society, but I witness on a daily basis the request for something as simple as a business card…. and possibly a brochure, even if it has your web address. Learn more »
Website Design, Makeovers & Maintenance
Developing a successful presence on the web takes a combination of quality content, dynamic programming, and powerful graphics. We take time to identify our clients' objectives and develop intelligent solutions. Learn more »